Construction of private houses
All types of work – from designing and laying the Foundation to finishing and commissioning. Tight deadlines, reasonable prices, free shipping.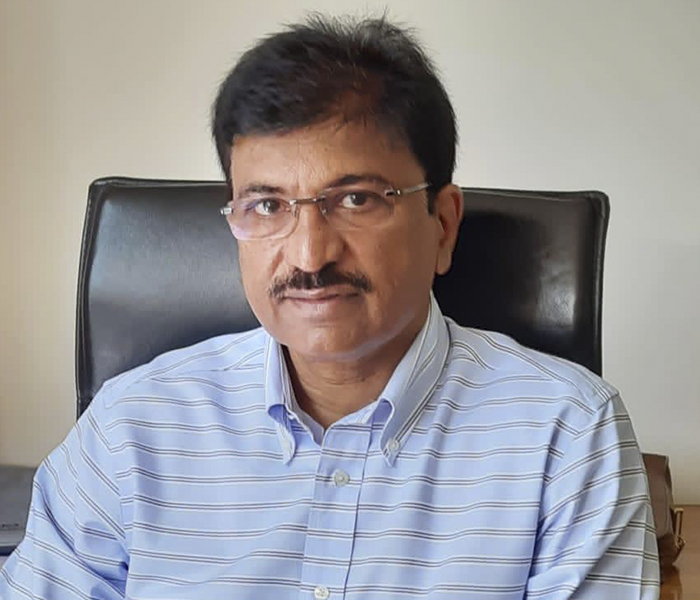 Batch of 1976
President , The HPSR Alumni Association
Life Member of The Hyderabad Public Schools Society & Member, Board of Governors, The Hyderabad Public Schools Entrepreneur.
Promoted Following Companies :-
CYBERCITY BUILDERS & DEVELOPERS PVT LTD (A Real Estate Company promoted in 2005 developing large projects in Hyderabad/Chennai/Vizag/ Bangalore)
LPF SYSTEMS PVT LTD (A trading company promoted in 1982 dealing with Tata Motors Ltd & SHELL India)
RECON TECHNOLOGIES PVT LTD
(A manufacturing company manufactures of Disel generator sets, Control panels etc.)
SRIVILAS HYDROTECH PVT LTD
(Company manufactures Water treatment Chemicals.)
MD, DNB, FRCA (UK)
Batch of 1978

Vice- President, The HPSR Alumni Association
Anaesthesiologist.
Head of Dept of Anaesthesia,
Rainbow Hospitals.
Trustee of Sparsh Hospice
Justice Rao Raghunandan Rao
Batch of 1979
Vice-President, The HPSR Alumni Association

Life Member, The Hyderabad Public Schools Society
Judge , The High Court Of Andhra Pradesh
Batch of 1988
Secretary, The HPSR Alumni Association
Life Member, The Hyderabad Public School Society. The apex educational body which governs all HPS schools.

Partner, Manbhum Construction Company .
Managing Partner, Akshara Orchards & Resorts
Founder Member, Confederation of Real Estate Developers of India (CREDAI).

Has been an active volunteer in the HPSR alumni association from the inception and have cherished in participation of all its initiatives in the field of education.
Batch of 1987
Treasurer, The HPSR Alumni Association.

Co-Founder of Riverbridge Ventures, enabling innovations in a Partnership model. Currently, working in the fields of Geo-Spatial, Edtech, Skill, Agritech.
Batch of 1980 (Blue House)
Advisor

Mahesh is a PhD in applied psychology from IIT Bombay, an MSc in Management from NUS and a MA Psychology from Pune University.

He teaches at IIM Shillong and also provides doctoral supervision in HR & OB. Was cited in the Marquis Who's Who in the World 23rd edition (2006).

He runs a Leadership Development firm Maruma Consultancy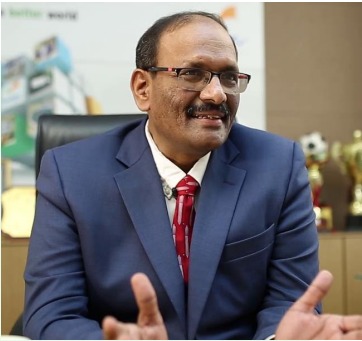 Mr.M.Goutham Reddy
Batch of 1985
Executive Committee Member The HPSR Alumni Association.
Education: B.Tech (Civil)
M.S: Environmental Engineering (USA)
Occupation: Business
MD & CEO Of Ramky Enviro Engineers Ltd.
25+ years of rich experience related to Environment/ Waste Management, Real Estate and Infrastructure.
Has the credit and distinction of establishing India's first integrated Hazardous waste, Medical waste and Municipal waste management facilities. Has led the establishment of India's largest and first Waste to Energy Project.
Worked as Executive Director of Ramky Group, an infrastructure conglomerate focusing on Public and Environmental Infrastructure and Real estate. Was involved in the group's strategy and fundraising activities in additional to being CEO and Managing Director of Ramky Enviro.
Prior to Ramky Enviro, worked as a research scientist at the Environment Protection Training and Research Institute, a premier autonomous research institute of State Govt. of Telangana.
Batch:1986
Alumni Member, USA

Occupation : Business
Elected TiE Board Chairman
Chairman of TIE( The Indus Entrepreneurs) Global board of trustees .TIE is a global network of entrepreneurs spread over 15 countries and 61 chapters.

He was a Prefect, School Cricket Captain ,Green House and is the founding member of The HPSR US Alumni Association. We are proud of his achievements and thank him for his immense contributions to the efforts of Alumni Association.
Batch of 1989 (Green House) Executive Committee Member, The HPSR Alumni Association.

Education: M.Sc, Physics, Certificate in Gemmology, Director in Sanpra Group.

SANPRA Group, An Infrastructure & Hospitality Company into IT, Infrastructure, Tourism, F& B, Business Event management, Project Consulting Services & NGO Activities and other related activities through various divisions of SANPRA Group.

Anupama is an active volunteer in the HPSR Alumni Association in various activities, over the past decade.
Batch of 1990 (Yellow) EC Member of HPSR Alumni Association

Degrees in Gemology, Jewellery Designing and Jewellery manufacturing Arts from the world headquarters of GIA in Carlsbad, California.

MBA from Oklahoma University USA with double masters in Marketing and International Business. Govt approved Jewellery Valuer, Bullion Analyst & Antiques Collector. Proprietor of Kundan Jewellers & Exporters, an upper end jewellery store, since 1930.
Batch of 1990 (Green) Executive Committee Member, The HPSR Alumni Association

Co-Founder, HRHnext Services Pvt Ltd, one of India's Leading Regional Contact Centre Solutions provider with marquee clients like Swiggy, Cars 24, Vi! amongst many others with Centres across South India.

Co-Founder, Enterpi Software Solutions, a global tech company building custom applications for the world's biggest companies. Partner, Hind Electronics, seven decade old firm involved in LPG installations.
Batch Of 1982(Red)
Past President of The HPSR Alumni Association
Past President of the FEDERATION OF TELANGANA CHAMBERS OF COMMERCE AND INDUSTRY.
MD-Stypack group Manufacture Expanded Polystyrene (thermocole) sheets and mouldings for insulation and packaging at 4 locations across the country, Hyderabad Telangana, Pune Maharashtra, Tirupathi A.P & Ganapavaram, West Godavari district, Andhra Pradesh. Stypack is one of the largest EPS manufacturing company in South India.
As a Partner of Kay Logistics LLP. diversified into port operations, which has a varying portfolio of operations right from ware housing, equipment to handle agricultural products, Coal at Krishnapatnam port A.P.
Associated with Macro Media Digital Imaging Pvt. Ltd. As a promoter director. MMDI is the largest large format digital printing company.