Construction of private houses
All types of work – from designing and laying the Foundation to finishing and commissioning. Tight deadlines, reasonable prices, free shipping.
Batch of 1979 (Blue House)President;
The HPSR, US Alumni Association.
Occupation: Business 
Ashutosh Is a recognized leader and architect in the storage industry bringing more than 25 years of technology and entrepreneurship experience to his role of CEO at Actifio.
Ashutosh has spearheaded several major industry initiatives, including iSCSI and storage virtualization, and led the authoring of numerous storage industry standards.
Ashutosh was most recently a Partner with Greylock Partners where he focused on making investments in enterprise IT companies. Prior to Greylock, he was Vice President and Chief Technologist for HP Storage.
Ashutosh founded and led AppIQ, a market leader of Storage Resource Management (SRM) solutions, which was acquired by HP in 2005. He was also the founder of Serano Systems, a Fibre Channel controller solutions provider, acquired by Vitesse Semiconductor in 1999.
Prior to Serano, Ashutosh was Senior Vice President at StorageNetworks, the industry's first Storage Service Provider. He previously worked as an architect and engineer at LSI and Intergraph.
Ashutosh remains an avid supporter of entrepreneurship and is an advisor and board member for several commercial and non-profit organizations. He holds a degree in Electrical Engineering and a Masters degree in Computer Science from Penn State University.
Batch:1981 (Green House)
Secretary, The HPSR, US Alumni Association,
Occupation: Business.
Satish is a successful serial entrepreneur, from the batch of 1981 and the Founder secretary of The HPSR US Alumni Association.
He has been named into the "Board of Trustees" to the prestigious 100 year old  "Regis College, Massachusetts, Boston".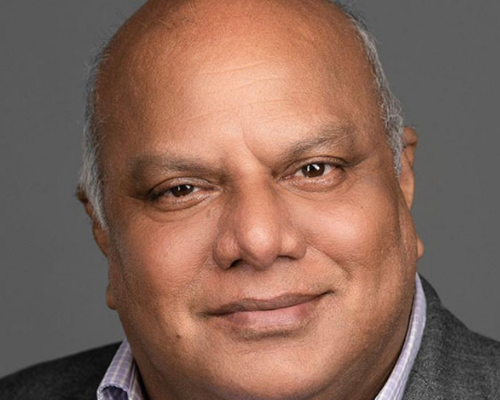 Batch:1986
Treasurer, The HPSR US Alumni Association
Occupation : Business
Elected TiE Board Chairman
Chairman of TIE( The Indus Entrepreneurs) Global board of trustees .TIE is a global network of entrepreneurs spread over 15 countries and 61 chapters.
He was a Prefect, School Cricket Captain ,Green House and is the founding member of The HPSR US Alumni Association. We are proud of his achievements and thank him for his immense contributions to the efforts of Alumni Association.
Batch of 1976
Member, The HPSR US Alumni Association.
Life Member of The Hyderabad Public Schools Society & Member, Board of Governors, The Hyderabad Public Schools Entrepreneur.
Promoted Following Companies:-
CYBERCITY BUILDERS & DEVELOPERS PVT LTD (A Real Estate Company promoted in 2005 developing large projects in Hyderabad/Chennai/Vizag/ Bangalore)
LPF SYSTEMS PVT LTD (A trading company promoted in 1982 dealing with Tata Motors Ltd & SHELL India)
RECON TECHNOLOGIES PVT LTD
(A manufacturing company manufactures of Disel generator sets, Control panels etc.)
SRIVILAS HYDROTECH PVT LTD
(Company manufactures Water treatment Chemicals.)
Batch of 1988
Secretary, The HPSR Alumni Association
Life Member, The Hyderabad Public School Society. The apex educational body which governs all HPS schools.
Partner, Manbhum Construction Company .
Managing Partner, Akshara Orchards & Resorts
Founder Member, Confederation of Real Estate Developers of India (CREDAI).
Has been an active volunteer in the HPSR alumni association from the inception and have cherished in participation of all its initiatives in the field of education.