Construction of private houses
All types of work – from designing and laying the Foundation to finishing and commissioning. Tight deadlines, reasonable prices, free shipping.
21/3/2021
It is with great regret we inform you that T.Chitralekha Madam , a proud teacher of HPSR from the primary block passed away today. She served the school for over 20 years and our condolences to her sons T.Praveen from 88 batch, T.Vishwananth from 89 batch and their family's.
11/4/2020
With regret we wish to inform you about the demise of Mr. Mohd Suleman . He served as a PA to many principals of HPSR from its inception in 1972 till 2013. Our deepest condolences to his family and our respect for his services.
19/11/2018
We feel very sad to share the news of the demise of our beloved teacher Ms . Pushpapal on November 16 in Kolkatta. She served Hpsr for over 30 years teaching English and Geography. A gentle soul who guided many young children their first foray into needlework and gardening as a hobby . The nuances on English pronunciation to table manners in the school dining hall. She was a guide and will stand tall in our young minds . Our final salutations and may you rest in peace ma'am
13/6/2014
RIP Subash Sir. You have touched many lives of HPSR
Mrs. ChitralekhaPrimary Teacher

DOD: 21/3/2021
Mr. S.N. Tiwari
Vice- Principal of HPSR (1981-1986)DOD: 21/3/2021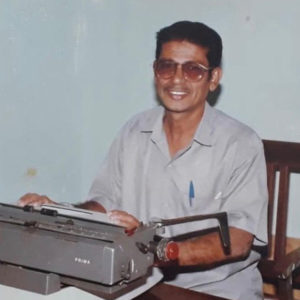 Mr.Mohd Suleman
Administrative Staff
DOD: 11/4/2020
Ms. Pushpa PalGeography Teacher

DOD: 16/11/2018
Mrs. Ramandeep Kaur Samra
Former Principal HPSR (2011-2014)
DOD: 2/1/2017
Mr. SubashLibrarian

DOD: 21/3/2021
Mr. Ramesh ChandraBiology Teacher

DOD: 2010
Mr. G. ChandrasekharFormer principal HPSR (1989-1991)

DOD: 12/7/1991
Mr. T.B.V. Subramanyam
Founder Principal, HPSR (1972-1977)
DOD: 6/6/1977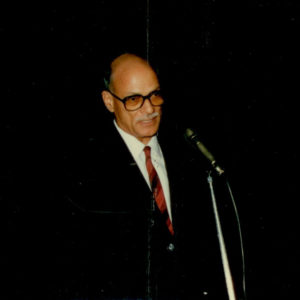 Mr. O.P. Pathak
Former Principal HPSR (1985-1989)

Mr. Ramesh ChandraBiology Teacher

DOD: 2010
Mr. G. ChandrasekharFormer principal HPSR (1989-1991)

DOD: 12/7/1991