Construction of private houses
All types of work – from designing and laying the Foundation to finishing and commissioning. Tight deadlines, reasonable prices, free shipping.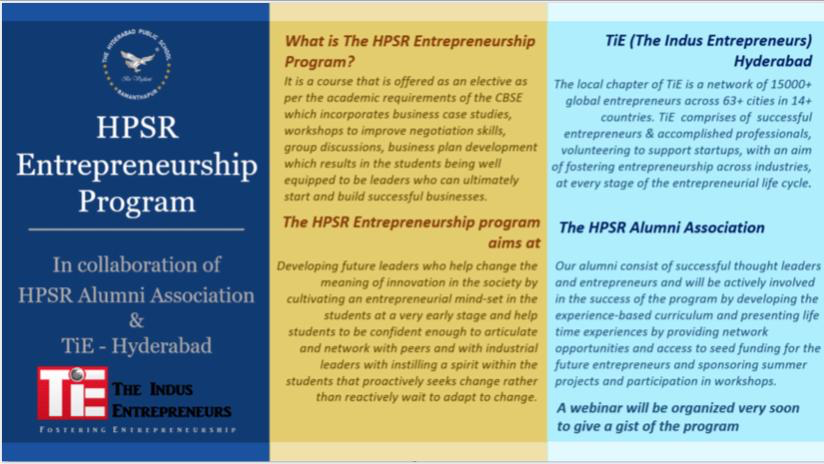 It is a great pleasure to announce that, The HPSR Alumni Association's long awaited goal of introducing "Entrepreneurship " to the children of HPSR has come to fruition. The school with HPSR Alumni support has successfully offered the program of "Entrepreneurship " as a permanent elective subject to 11th and 12th grade students in partnership with "The Indus Entrepreneurs".
(TIE – Hyderabad).